The new Chrome extension allows you to share content easily from your desktop. In this article, we'll walk you through how to use the Boards Chrome extension to share content on social media and messaging platforms from your Chrome browser.
To get started, you'll need to install the Boards Chrome extension.
How to Install the Boards Chrome Extension
Access to the Boards Chrome extension link https://bit.ly/hc_boards_chrome_extension
Click "Add to Chrome"
Confirm your action by clicking "Add extension"
Your Boards Chrome Extension is now installed. After installing your extension, you can start using it.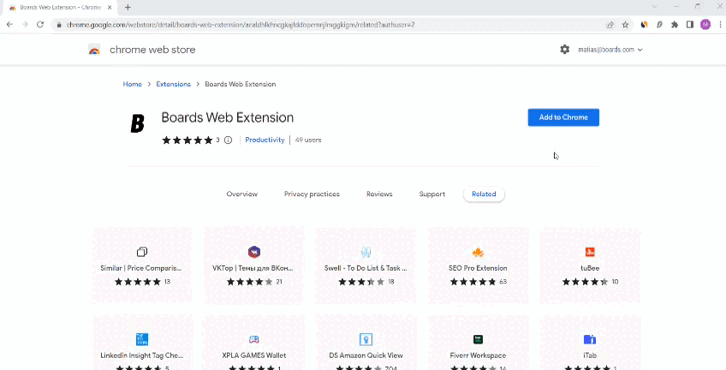 How to pin the Boards Chrome extension to your toolbar for quick and easy access.
Click the puzzle icon located on the upper right side of your screen
Click the pin icon next to ¨Boards¨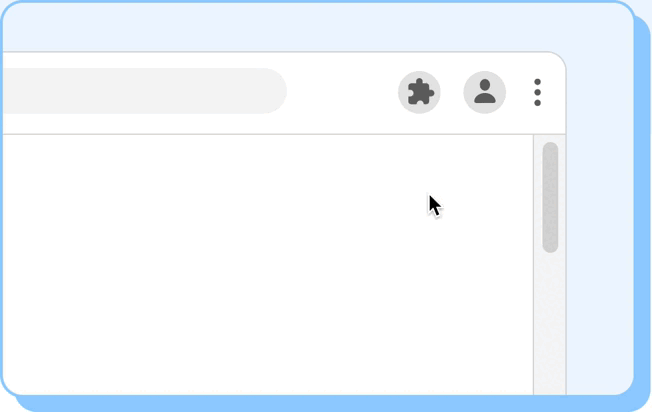 How to open the Chrome extension
Click the Boards icon located on the toolbar
Your Chrome extension will be displayed,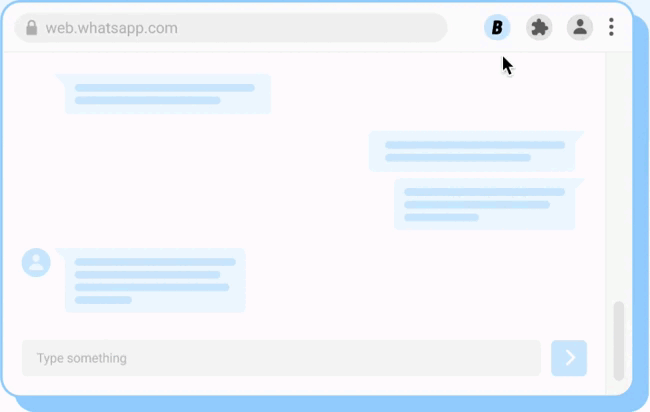 You have to log in with your Boards email account to access your content, you have the option to select the content you wish to share on your preferred social media platforms and messaging apps directly from the Chrome browser.
Additionally, if you want to create more content and have it readily available on your Boards extension, simply access Boards for Desktop. You can effortlessly add the desired content to your Boards for easy access and seamless sharing.
How to send content with the Chrome extension
Place the cursor at the location where you want to add your content piece
On the same tab, open the Chrome extension by clicking the Boards icon located on the toolbar
Search for the content you want to send
Click on the desired content piece that you wish to send
The content will now be added to the platform at the location where you placed the cursor. In cases where you wish to send content through a platform that is not compatible with the extension, the content will be copied to your clipboard, and you can then paste it wherever you wish.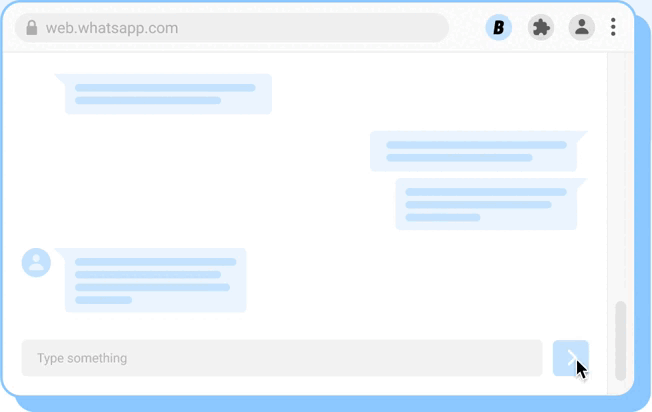 *Please note that our new Chrome extension for Boards offers seamless integration with popular social media and messaging platforms such as WhatsApp, Instagram, Facebook, Gmail, Telegram, and more. However, please be aware that compatibility with all websites may vary. We strive to enhance your experience on the most widely-used platforms while ensuring optimal functionality whenever possible.