In addition to sharing an entire board, you can share a specific folder through a web link. Recipients can view the folder's content on any platform and add it to their Boards account by following the link on their mobile phones.
Here's how to share a folder from Boards Desktop:
Open the folder you'd like to share

Click the "

Copy

" icon in the upper right corner of your screen.
Your folder has already been copied to your clipboard and you can now share it anywhere you choose.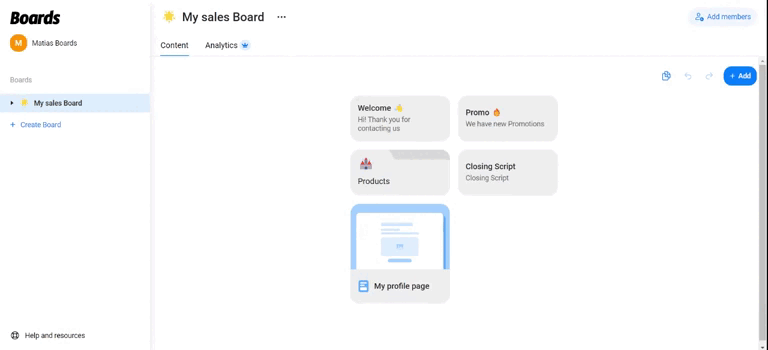 Recipients will see the shared folder via link: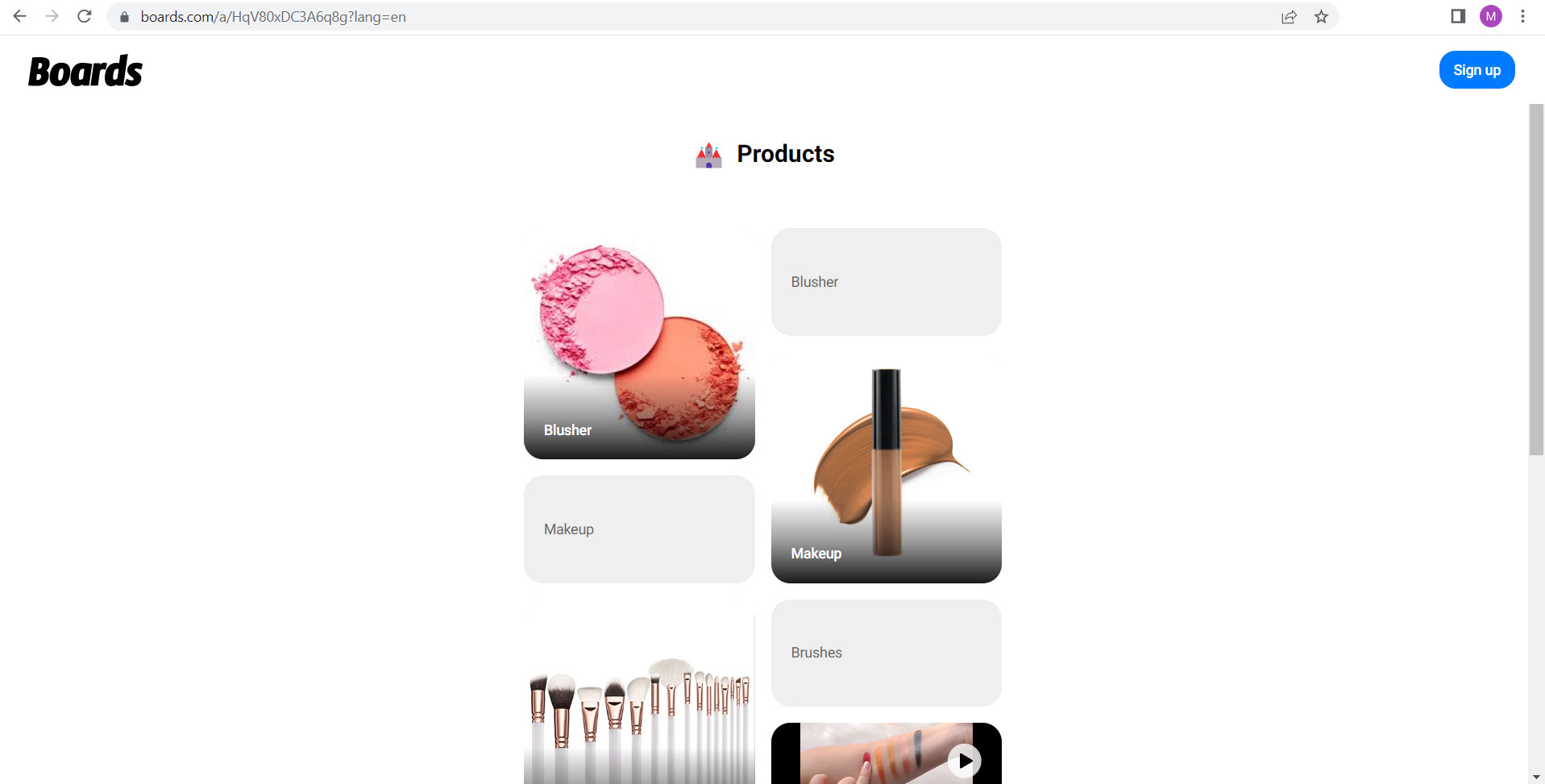 If someone opens a shared folder link on their phone and taps "Open in App" they can access the shared folder using the Boards app. If the app is already installed on their device, they will be prompted with a button labeled "Save to my boards" which, when pressed, will save the shared folder in a new board titled "📥 Shared with Me"